We are specialized in "Lens-mod". Modding your lenses consists in adapting your photographic lenses for motion. Modified lenses allows to use all the standard cinema accessories such as a follow focus, a clip-on Matte box or filters holders. It allows also to get a smooth aperture (De-clicking), convert the mount to the common Canon EF mount and protect your lenses with the Cine Ready Caps.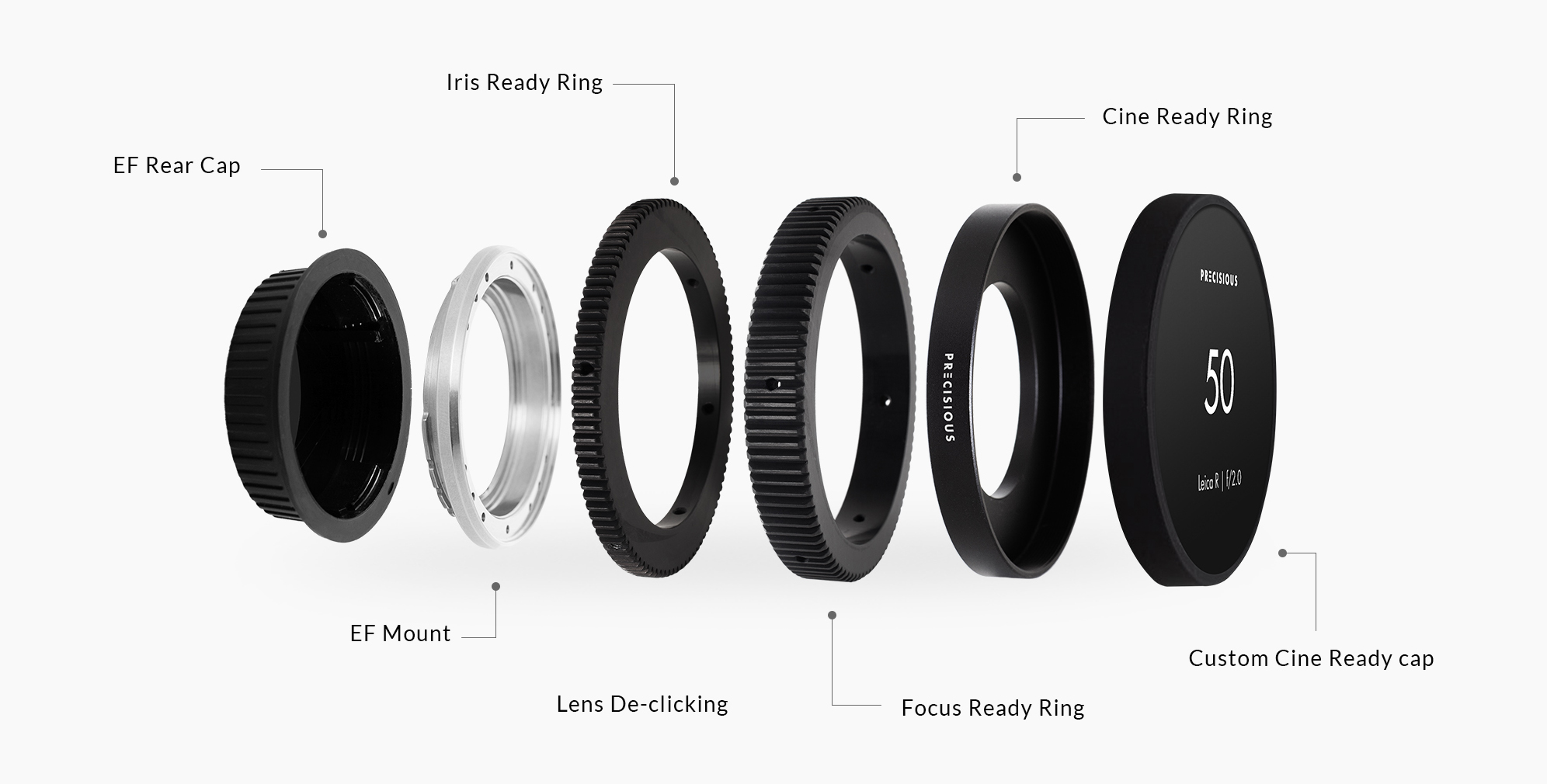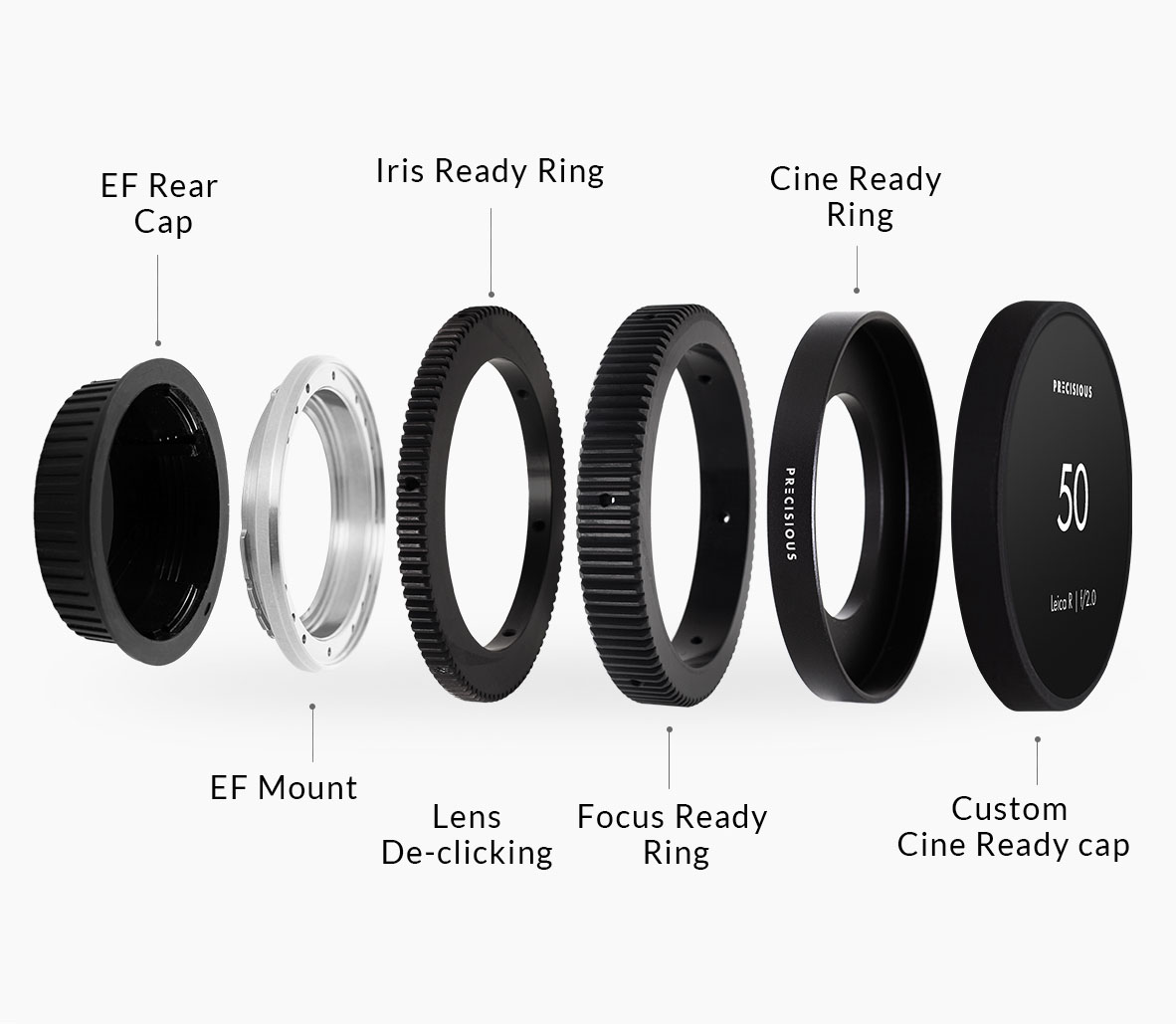 EF Mount
We offer EF Mount Conversion for a various type of lenses such as Leica, Contax, Nikon and much more. You will be able to mount your lens to any Canon EF camera. Once you send us your lens, we will take care of the installation of the mount and send it you back.
Lens De-clicking
Cine lenses have a continuously variable aperture while photographic lenses have an aperture iris controlled in click stops. We offer a de-clicking service to remove the "clicking" allowing a smooth rotation. This service requires you send us your lens.
Focus / Iris Ready Ring
This ring allows the use of a follow focus on your photographic lenses. Precisious follow focus rings are seamless and made in France. They are available in aluminium or PETg. Produced with care in the most performant and precise material. The rings are customized and perfectly adapted to your lenses.
Cine Ready Ring
The Cine Ready ring allows to transform the front part of your photo lens into a cinema lens (lens mod). The outer diameter of 80mm / 85mm / 95mm allows you to easily attach all standard cinema accessories like a Matte box, a filter holder, a Cine Ready cap... This ring also has a 77mm / 82mm / 86mm front internal thread which is another common way of attaching accessories or filters. Unifying all your lenses to the same front diameter will greatly facilitate your shoots. Available from 44mm to 82mm.
Custom Cine Ready Cap
Our custom caps are black matte aluminium engraved in white. The high quality rubber cap fits snugly over an 80mm / 85mm / 95mm front diameter. Keeps dust and debris off of the front part and protects it from damage. Works perfectly with the Cine Ready ring and with every models with an 80mm / 85mm / 95mm front diameter. It has a tight fit and won't fall off easily. Perfect for the professional who cares for their equipment.
* Prices are indicative only and depend on the lenses. For an accurate quote please contact us using the button below.



Buy Accessories
You can also directly buy accessories on our shop.
Accessories